Hey Creator
Just
5 minutes

to setup everything, and you are set for life.
We made it super simple for you to get started. Just signup, complete your profile and submit your rate to promote brands and businesses. Set it up once, and get brand deals flowing.
We're a brand/business.

Why should I use Racontor.

You are most likely using agencies and paying thousands of dollars a month. In return, you get small number of creator responses, and spend hours and days to make a deal. Using Racontor you find active creators with their prices, advanced data, highest number of responses and all necessary tools. So you get better than agency quality services without paying any monthly fees. Need any more reasons to join our platform? Join today to see things in action.
All the
Data

you need
to choose the right creators.

Choosing the right creators to promote your business or brands isn't an easy task. You need a lot of crucial information to make the right decision. So we made it super simple for you, and provided you everything needed to find the best match. You will find the pricing, number of posts, engagement rate, location, demographic, creator messaging and much more for every single creators. So stop wasting your time and money on other platforms, and get the ball rolling with Racontor right away!
We got
Advanced Filters


for quick & efficient searching!

Looking for creators from specific categories, countries or demographic? Our advanced search filters allow you to run searches based on many different criteria such as influencer's location, audience location, category, average views, average comments, average likes, engagement rate, audience gender, number of posts etc. That means, you can find the right influencers to promote your brands and business. Hiring the perfect influencers will give you the best ROI, and Racontor will help you achieve that.
I'm a creator.

Why should I join Racontor.

You will get brand and business deals with minimum efforts and increase your income by 3x-5x. While YouTube pays you only 55%, we pay you 100%!! Also, all our brands and businesses are approved through a careful vetting process so you work with the best and most professionals without having to tolerate the annoying messages from scammers and freeloaders. That's why, some of the top creators already joined our platform. Do yourself a favor and make an income that you deserve.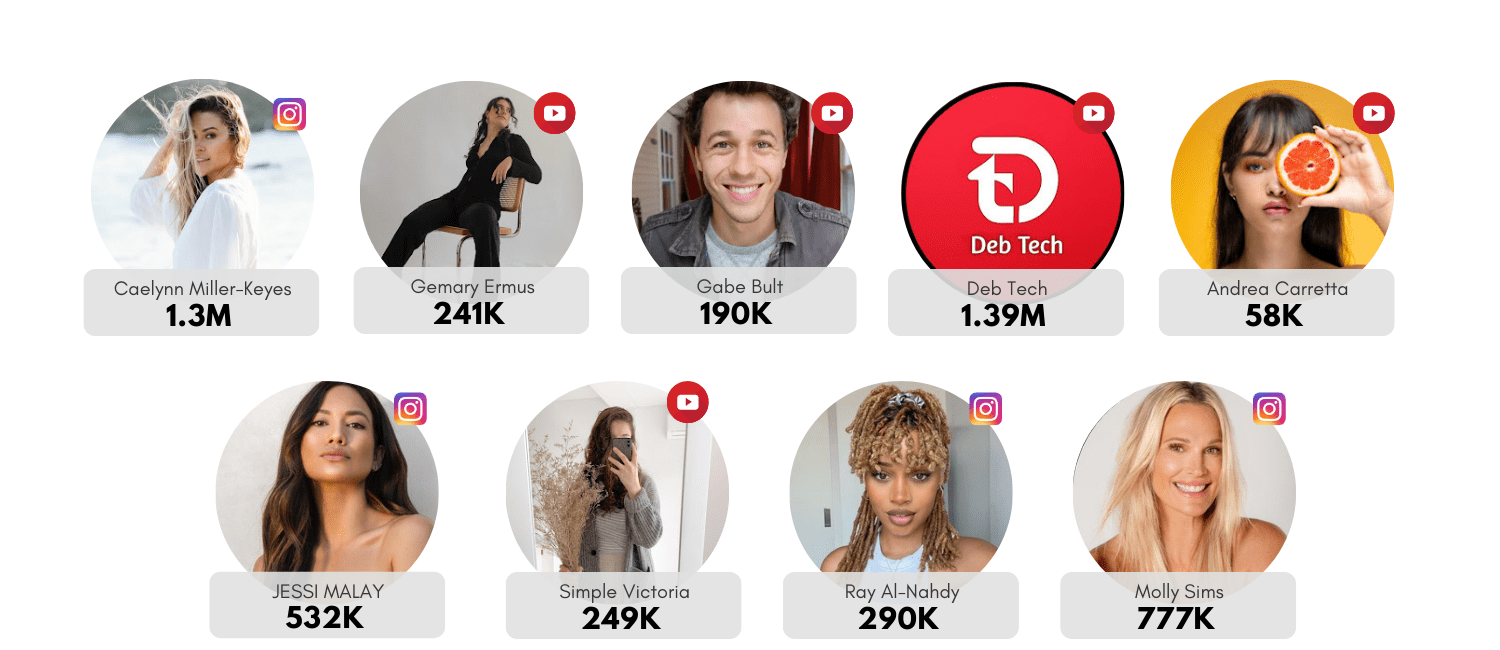 Racontor
Other Platforms

Creator


(Social Media Influencers)

No monthly cost
Charges hefty monthly fees
0% fees
10%-15% fee
Quick setup
(takes only 5 min)
Takes too looong!
Huge time saver
(brands reach to you)
You spend hours making proposals and never get any project

Brand / Business


(Business Owners and Brands that want to promote service and products)

No monthly fee
HUGE monthly fees
12.5% flat fee per order
15%-20% fee ON TOP OF monthly fees
Unlimited access to everything
Limited access EVEN with expensive premium accounts
Most advanced search feature
Only allow few search criteria
Creators with 100% real followers/subscribers
Collected from publicly available data