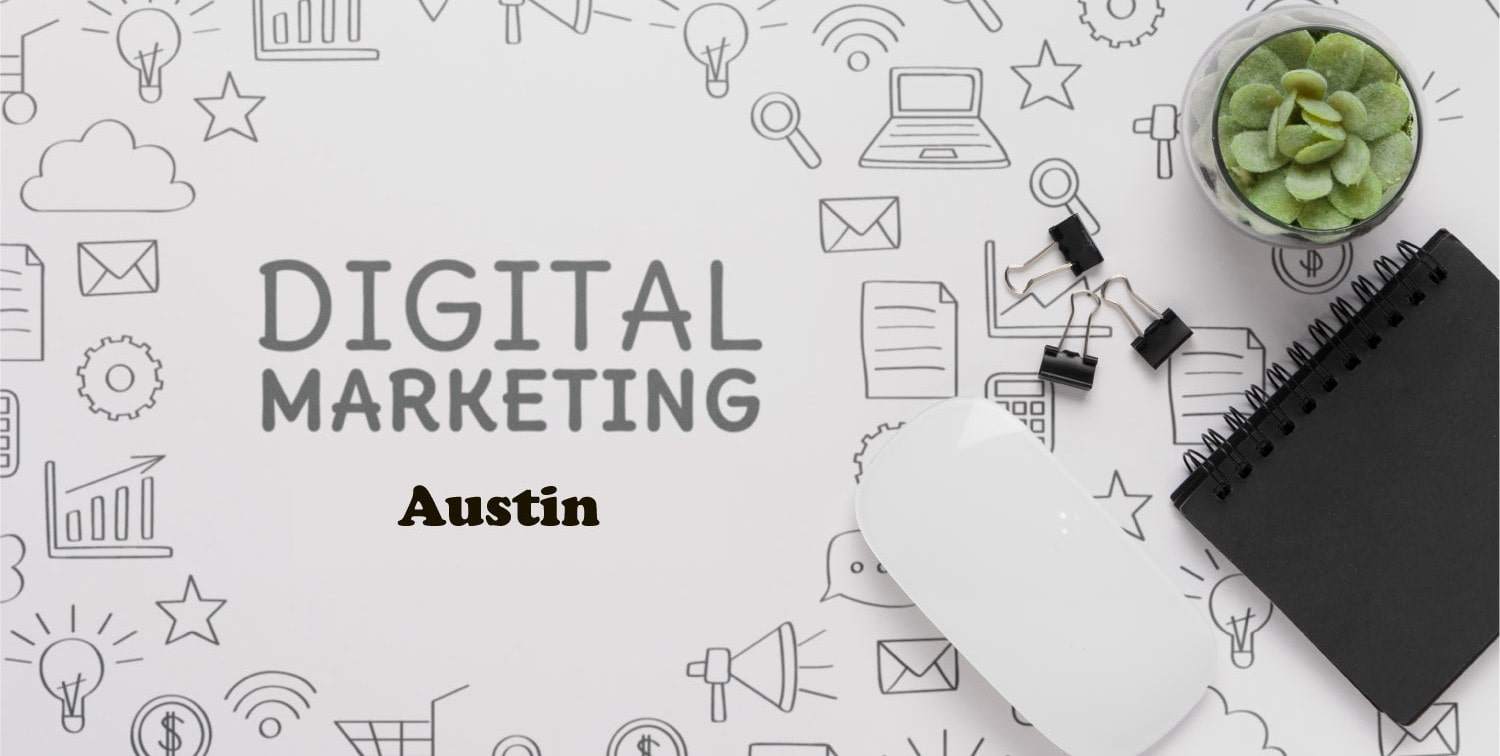 Top 5 digital marketing agencies in Austin
Digital advertising is the backbone of today's effective marketing strategy. If you're not using digital marketing to promote your business in the twenty-first century, you're missing out on a lot of options. There are several aspects to digital marketing, and developing a reliable strategy isn't always simple. As a small or medium business, you may concentrate on a few key digital marketing methods for your company and make advertising work for you.
In today's world, Austin is home to a slew of digital marketing firms. Many of them are claiming to be digital marketers while having little to no experience. It's challenging to find the right agency that will be able to carry out your concept. Digital marketing has come a long way in the last decade, and it now requires a set of variables to keep it effective. Search Engine Optimization, Email Marketing, Social Media Marketing, and, most importantly, Influencer Marketing are just a few of the tactics and platforms available. Digital marketing has exploded in popularity, with no signs of slowing down anytime soon. Instead, it will continue to grow at a rapid pace.
To make the most of this opportunity, you'll need to work with a digital marketing platform or agency that understands the ins and outs of such marketing techniques. We've put together a list of the top 5 digital marketing platforms and agencies in Austin, which you may employ for your online marketing efforts.
1. Racontor
Influencer marketing is the hottest approach for companies and businesses in today's digital marketing industry. If you've ever run a Google or Facebook ad campaign, you're well aware of the poor engagement rate and low return on investment (ROI). Influencer marketing outperforms traditional marketing and Google Facebook advertisements by almost 5x. Influencer marketing is a type of social media marketing in which your business or brand works with social media influencers to promote its products or services. Such social media marketing methods might assist you in reaching a more focused audience with a higher engagement rate. Consider this: when a friend suggests a product to one of his or her friends, the recommendation is taken seriously and is trusted. Traditional celebrity endorsements do not elicit the same level of enthusiasm as these types of recommendations. This is how influencer marketing works. Influencers on social media, such as YouTubers and Instagrammers, have a close relationship with their followers, and when they recommend anything, their fans and followers notice.
Start using the Racontor service, a leading digital marketing agency and platform in Austin to make the most out of this internet marketing services. The best thing is that this platform is completely free and will remain so for the time being! So take advantage of this chance to create a solid social media marketing strategy.
2. Markerly
Businesses may use Markerly's platform to create and manage influencer networks and campaigns. Markerly not only connects businesses with social influencers, but it also provides entire campaign management services, following the process from concept to optimization. This social media agency in Austin is proudly serving online marketing services to clients for years.
3. Workhorse Marketing
Austin based internet marketing agency Workhorse Marketing provides excellent sales and marketing efforts by combining technology and brand strategy with their digital marketing experience. Their skilled dedicated team of staffs work with companies in a range of areas, including technology, legal, fashion, and retail section.
4. Eye Like Design
For a range of local and global enterprises, Eye Like Design provides branding, web development, design, and internet marketing services to clients in Austin TX. Rebranding a local veterinarian clinic and designing a poster for the 34th annual Austin Music Awards are two examples of their prominent work.
5. Heart of the Sun
Heart of the Sun is a full-service marketing agency that assists businesses in identifying their target audiences and telling their stories. The firm does market research to assist businesses in identifying their ideal consumer base, after which it creates personalised digital marketing campaigns to help drive customers and sales. Their strategies for social media marketing have been working great for clients in Austin for years.
The plain truth is that every business is unique, and there is no such thing as a one-size-fits-all solution. To make your online marketing efforts profitable, you must find the finest digital marketing company for your unique needs. Finally, because the digital scene is always changing, so must your internet marketing techniques.